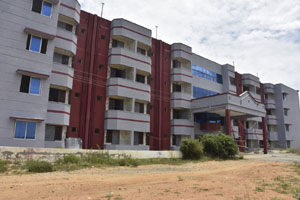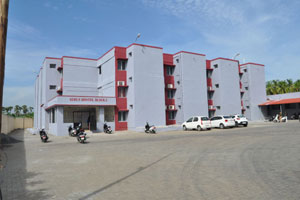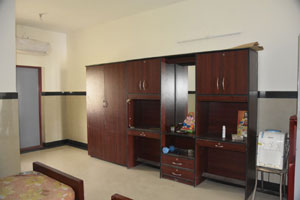 Hostels : 'A Home away from Home'
At Vinayaka Mission's Kirupananda Variyar Medical College and Hospitals, Salem - Life in the campus is probably the most memorable period in the lives of the students. Multi-storied hostel buildings, built separately for both men and women are equipped with all the amenities for comfortable living and with excellent mess facilities. Strict discipline which facilitates a conducive atmosphere for self study, is maintained to build the character of the students. Entertainment facilities are available for the hostellers to spend their leisure time. Internet facility is also made available in men's and women's hostel. Lush green atmosphere coupled with vast sports ground surrounds the hostel complexes.
Sophisticated Staff Quarters for the faculty members are also available at our College.
Lecture Halls | Library | Canteen | Hostel | Counselling services | English Language Centre | Indoor / Outdoor Games | Internet Cafe
Student Health Services | Students Grievence cell | Transportation | Gymnasium