Infrastructure
S.No
Academic facilities
Type
Seating capacity
1
Auditorium
Gallery Type
750
2
Lecture Halls
1. Annapoorna Lecture Hall - I
Gallery Type
250
2. Annapoorna Lecture Hall - II
Gallery Type
125
3. Annapoorna Lecture Hall - III
Gallery Type
125
4. Lecture Hall - J
Gallery Type
375
5. Biochemistry Lecture Hall
Hall Type
100
6. Forensic Medicine Lecture Hall
Hall Type
125
7. Pharmacology Lecture Hall
Hall Type
125
3
Demonstration Hall - 8 nos.
Hall Type
each 50
4
Exam Hall - A
Hall Type
100
5
Exam Hall - B
Hall Type
100
6
Separate common rooms for boys & Girls
7
Labs in each department
8
Skills lab facility
9
Computer lab
10
Residential Facilities - Hostel, Cafeteria, mess
11
Recreational facilities - Indoor & Outdoor sports
12
Medical Facilities for students & Staff
13
Medical Education Unit
14
Library with wi-fi facilities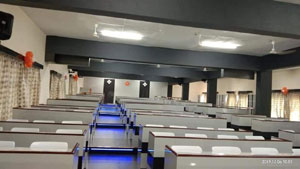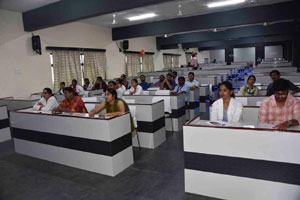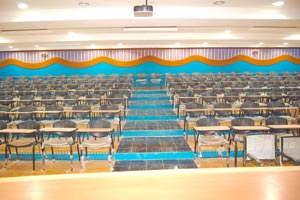 Central Research Laboratory
Canteen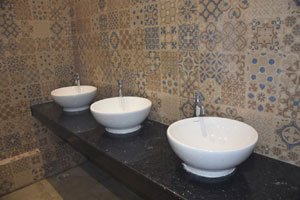 Canteen facilities are available in both College and Hospital campus. A separate hygienic central kitchen is available at our institution for preparation of food for the hostellers. Separate Kitchen facility is made available at all the hostels and quarters of our institution which are maintained under hygienic conditions. Delicious meals, refreshments and snacks are available at reasonable rates.
Library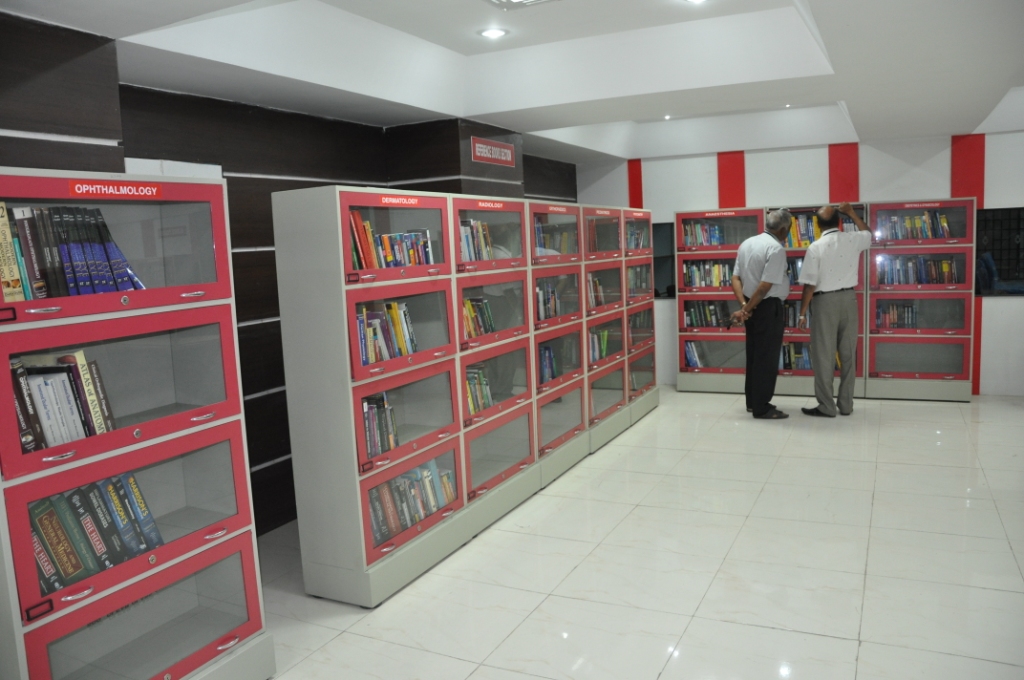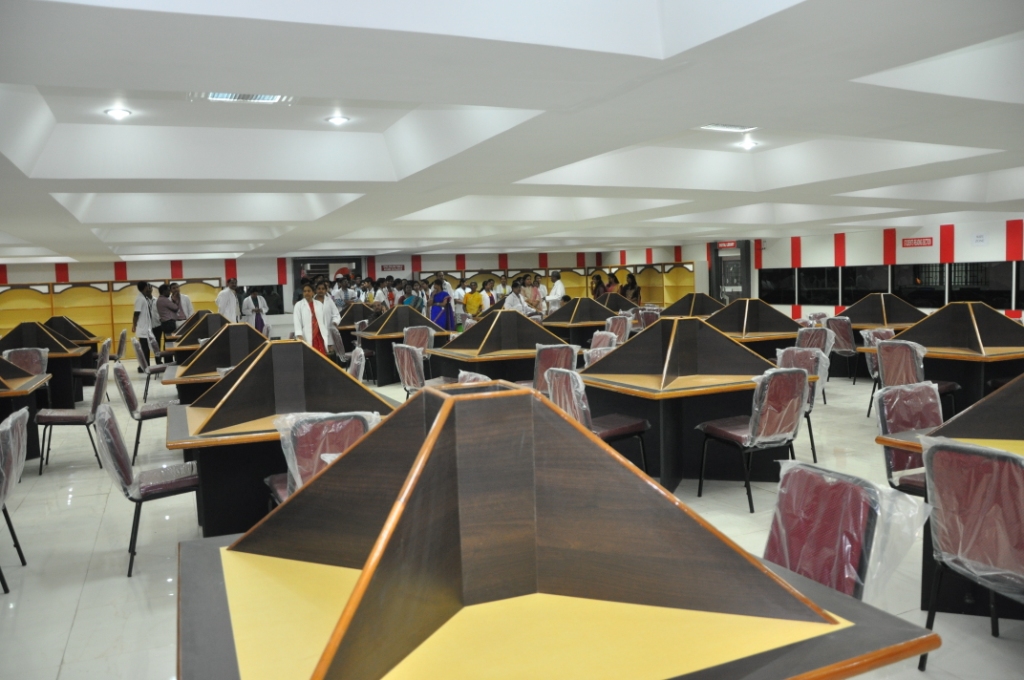 Hostel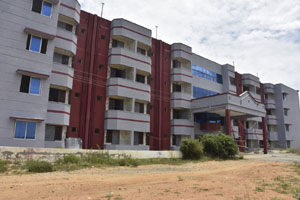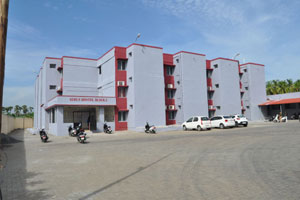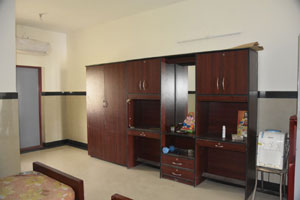 Hostels : "A Home away from Home"
At Vinayaka Mission's Kirupananda Variyar Medical College and Hospitals, Salem - Life in the campus is probably the most memorable period in the lives of the students. Multi-storied hostel buildings, built separately for both men and women are equipped with all the amenities for comfortable living and with excellent mess facilities. Strict discipline which facilitates a conducive atmosphere for self study, is maintained to build the character of the students. Entertainment facilities are available for the hostellers to spend their leisure time. Internet facility is also made available in men's and women's hostel. Lush green atmosphere coupled with vast sports ground surrounds the hostel complexes. Sophisticated Staff Quarters for the faculty members are also available at our College.
Counselling Services
Vinayaka Mission's Kirupananda Variyar Medical College and Hospitals, Salem provides counseling services in order to prepare the students to move with a firm sense of direction. Professional and confidential services are provided to all students covering personal and learning issues. Each student is attached to a faculty counselor during his/her entire course of study to monitor the progress of the student. The academic performance is closely monitored and appropriate corrective measures are taken in time through special coaching and additional training. Periodically, parents are intimated of their wards performance.
Professional Development Program
All over the World, in view of the globalization and IT revolution, English language has acquired a totally new dimension in the industry at large. With a view to give our students a competitive advantage, the English Language Centre of Vinayaka Mission's Kirupananda Variyar Medical College and Hospitals, Salem provides a variety of programs covering General English and English for academic purposes.
The Skills offered in English are:
Reading strategies
Writing skills
Interpretation of graphic information
Notes taking from both lecturers and written text
Language, specific to business, medical sciences and computing.
Indoor / Outdoor Games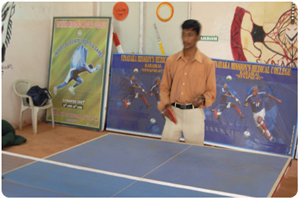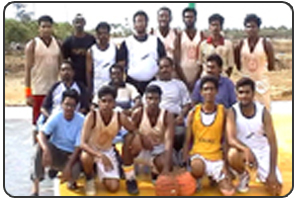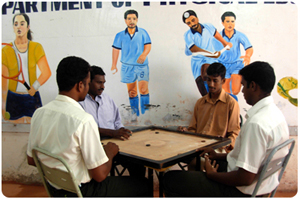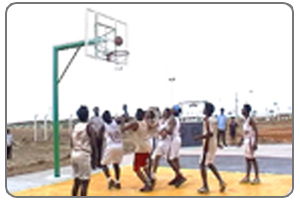 Internet Center
Students have free access to internet facilities maintained at our institution. From Anatomy to Community medicine, all the departments in college campus are connected and are fully networked. Internet, E-learning and browsing facilities are centrally maintained. Both undergraduates and postgraduates are trained and actively encouraged to make use of the internet facilities not only for their curriculum needs but for research and to enhance their knowledge.
Student Health Services
An intelligent mind is best ingrained in a healthy body. At Vinayaka Mission's Kirupananda Variyar Medical College and Hospitals, health management is given due importance and is second only to intellectual and spiritual well-being. Health services provide general first-aid, emergency treatment, nutrition advice, eye and ear testing and referral to the specialist services.
Vinayaka Health Club of our college provides guidance on health services. Simple and affordable insurance schemes are available for the students to get the health coverage. Medical service and consultations are free at our teaching Hospital and students are availing these facilities.
Our Campus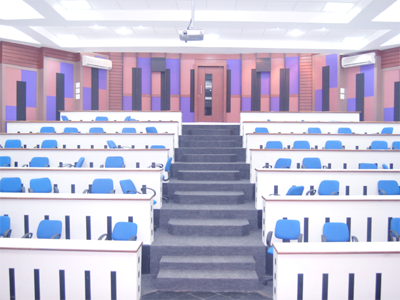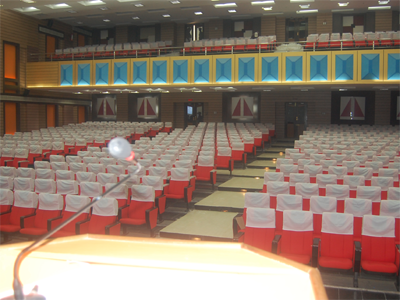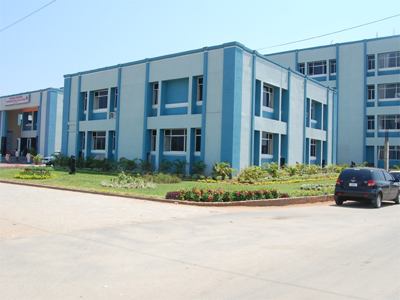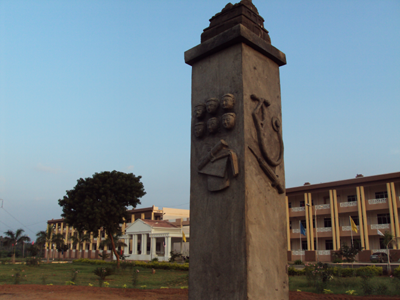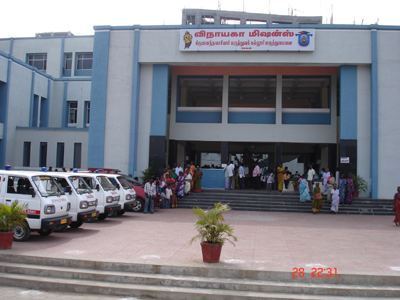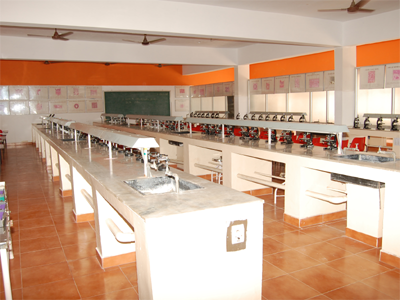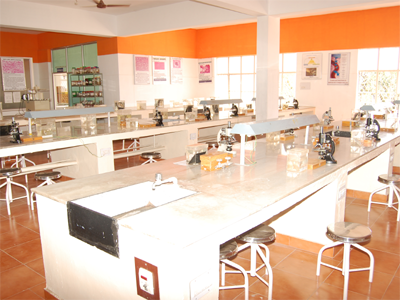 VMKVMC College Location
Chinna Seeragapadi, Salem – 636 308, Tamil Nadu, India

Phone: 0427 - 3012079

Fax: 0427 – 3012078

Email: dean.vmkvmc@vmu.edu.in
University Administrative Office
Sankari Main Road (NH-47), Ariyanoor, Salem - 636 308 Tamil Nadu, India.

Phone: +91 427 3987000

Fax: +91 427 2477903

Email: vmtrust@vmu.edu.in